Author's Cinerary Urns
Like the countries of northern Europe, Germany first and foremost, where the deposition of the ashes of the deceased has been taking place for over twenty years in churches and chapels designated for this, also in Italy, partly due to logistical problems of lack of space, partly thanks to a new sensibility that is spreading towards cremation, places are springing up for the conservation of ashes.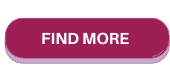 EXHIBITION CURATOR:
Prof. Angelomaria Alessio,
Koinè Ricerca.
GENERAL ORGANIZATOR:
Chiara Fizzotti,
Team Koinè.