Mar 25, 2020
SPECIAL EXHIBITORS: FOCUS ON DEVOTIONAL JEWELRY
This article on the different districts of sacred articles supply line focuses on devotional jewelry, a product category which will be on display, among many others, at next edition of koinè 2020. We start from a historical outline on the origins of religious jewels and their symbology and we end with the testimony of one of koinè exhibitors. In these lines, they tell how the companies of devotional jewerly sector are facing the current predicament and which are the strategies to carry out for a complete economic recovery.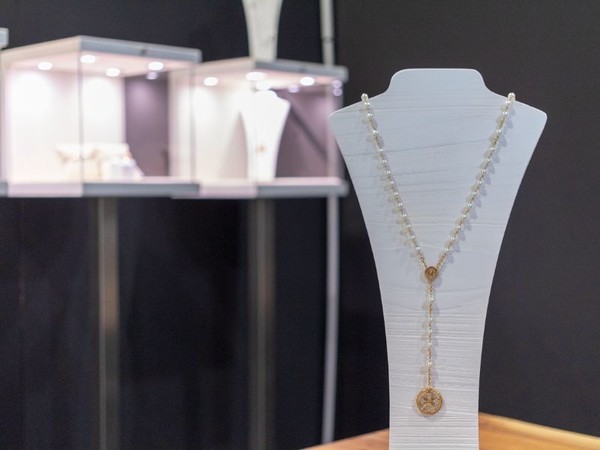 Jewelry has always played a prominent role in the history of costume for all civilizations, starting from the most ancient up to nowadays' society. The appearance of the first golden jewels in Egypt and Mesopotamia dates back to 300 years before Christ, and even then they were used to show religious or political affiliation or to demonstrate one's social status.
Jewelry's strong symbolic value becomes even more evident when it comes to devotional ornaments, which represent real means to make spirituality tangible simply by wearing a crucifix around the neck or a ring decorated with the words of a prayer. Among the most popular and bestselling jewelry there are of course crucifixes and rosary beads, globally recognized symbols of Christianity, but also rings of prayer, St Benedict's Cross and the hand of Fatima.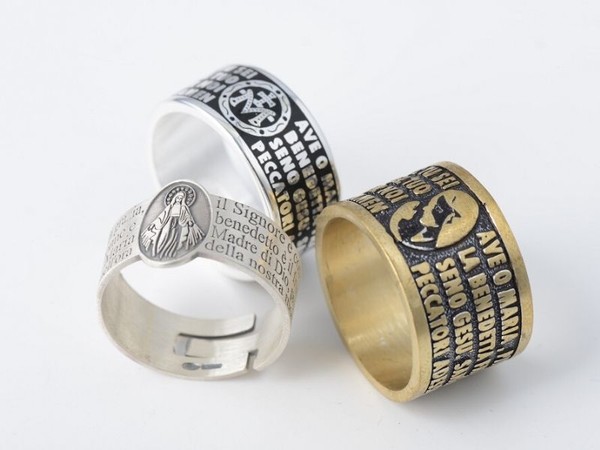 In this particular sector, Italy has always expressed creativity and high quality in production, especially in the excellence districts of Arezzo, Vicenza, Valenza and Naples. In recent years, devotional jewelry makers have experienced an increasing demand, also thanks to the trend that considers this kind of jewels as fashion accessories as well as religious symbols. The market offer now is very wide, high quality and complete.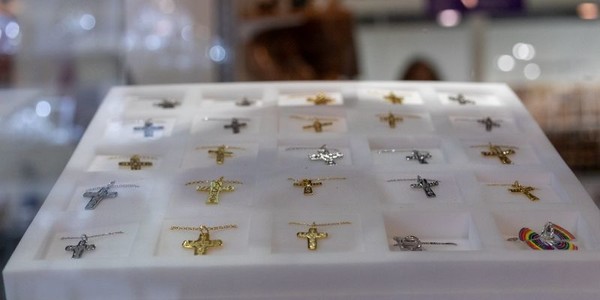 WORD TO THE COMPANIES
We asked to Simona Pellegrini from the company Delta Stile, for a few words on the times that the sector is going to face, that will surely be complex and delicate but hopefully, source of changes and new opportunities too. Delta stile is a company based in the productive district of Arezzo, that is well know for goldsmith art, specialized in religious jewels such as golden chains, crosses and devotional tags.
1) How are you facing the current situation of emergency inside the company?
"We were quite unprepared to deal with the emergency of Covid-19; this rather new, unexpected situation is causing great concerns for our health and for the wellbeing of our employees, suppliers and customers. The obligation to suspend the productive activities is of course creating great difficulties in keeping in contact with our customers; they are absent from work as well, and therefore unable to receive the goods, evaluate the proposals and place orders."
2) Do the downturns or cancellations of orders concern Italy or abroad?
"Regrettably, there have been downturns and cancellations of orders in progress both in the domestic and in the foreign market. Our company exports up to 80% of products abroad and we can say that the downturn of the goldsmith industry is unfortunately affecting companies in every continent; all of them at one point will suspend the activities, the unnecessary travels and therefore business."
3) Which are the useful strategies you think is useful to put in place now and which are the opportunities to be seized in the next months for the economic recovery of the sector? Among these, how do you consider the participation to Koinè next October 2020?
"We hope to benefit from the participation to the international exhibitions of our sector in order to promote our products and place new orders. We are already working on the new lines to present to our clients."
"Koinè, from 25 to 27 October 2020, will be a key opportunity for our company to promote the products in which we have always specialized: religious jewelry."
4) Which are the main markets for you in terms of geographical areas and types of clients?
"As said before, most of our business is abroad, especially in Canada, USA, China, South Africa, North Africa; we also work in Italy of course."
Many companies that will take part to Koinè (Vicenza from 25 to 27 October 2020) come from the main Italian productive districts, and there will be international producers from Spain and Germany.
Here below the list of the companies you can find in the Devotional Jewelry Area, an exhibition space exclusively dedicated to handcrafted, high technique and high quality jewels, which are symbol of salvation, testimony and faith. Other jewelry manufacturers are located in the general exhibition space, always at Hall 7; check out the complete list below: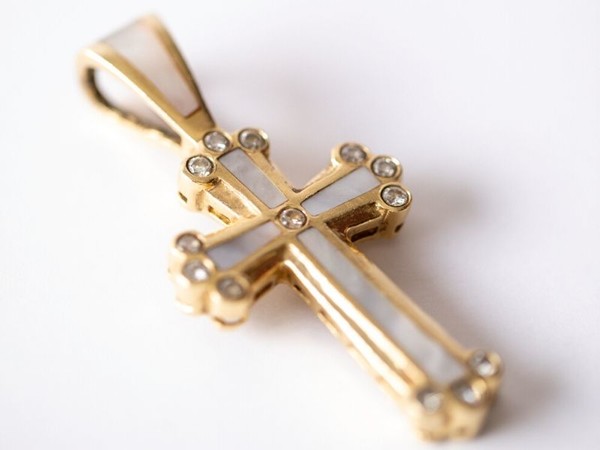 ​​
Come to know them at the show, register now!
#Koinè20 #devotionaljewels #faithanddevotion